Our Services
We are the foundation experts! Any services that are performed on the job site, are performed by qualified and experienced staff from start to finish. We do not contract out our services. That way, we are able to maintain that the job is done correctly and beyond the expectations of our clients.
Basement Repair
Our specialty is foundation repair. If you find yourself with any of these issues, contact Andersen Basement Repair, Inc to find out how we can help. We can take a rotating foundation and make it level again. (See our photo gallery for more pictures that you can relate too.)

Bowed/Cracked Walls
Leaky Basements
Straightening or Replacing Walls
Rotating and Unsettled Foundations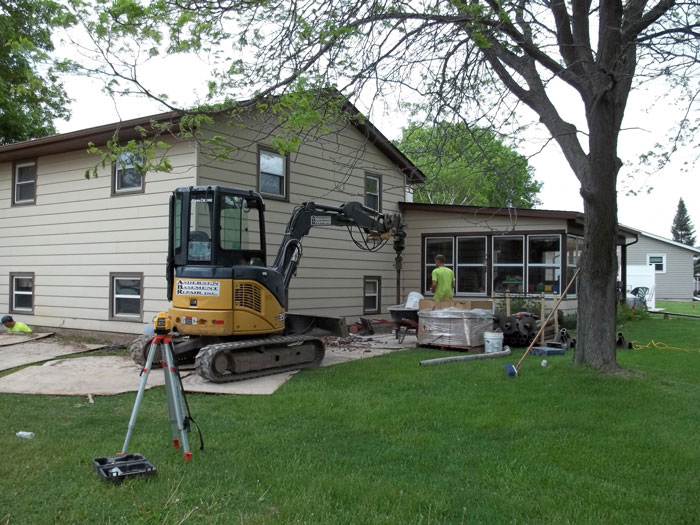 Egress Windows
Need to add an egress window to your basement? Many of us do, and you want to do it right. There is a lot to adding an egress window. At Andersen Basement Repair, Inc. we know what questions to ask about the design structure to ensure your window is properly installed, and making sure it is the right location as well. Let us help you find the best solution for your egress window, and for the safety of your family.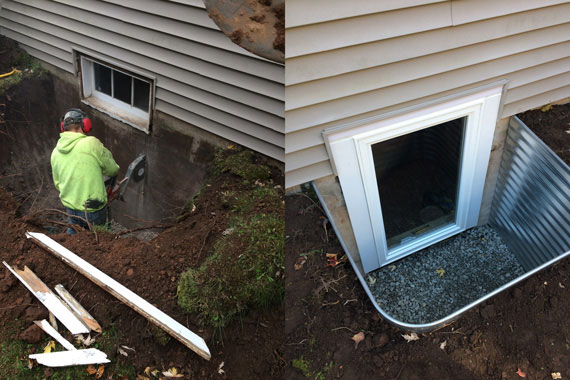 Full Service
In working with foundation repair and basements, there are a lot of additional services that are go along with this. For example: masonry, drain tile, trucking, waterproofing, concrete flat work and piering to name a few. We can set your mind at ease knowing that we at Andersen Basement Repair, Inc. have the experience and qualifications to do it all. We do not sub-contract out our work. From beginning to the end of the project, you are working with us. So, if there are issues or challenges, you deal with us. We know and understand and work to ensure your satisfaction and safety through it all.